"Shen Yun" Bus Trip
Release Date: January 25, 2019
We invite you to come see and experience a lost culture of the incredible art of Chinese dance with the unique blend of costumes, backdrops and orchestra like no other. Your seat is waiting!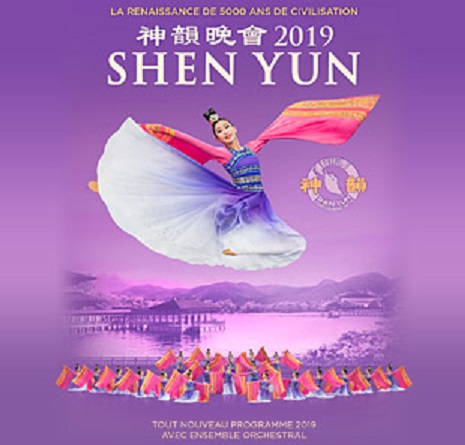 Shen Yun invites you to travel back to the magical world of ancient China. Experience a lost culture through the incredible art of classical Chinese dance, and see legends come to life. Shen Yun makes this possible by pushing the boundaries of the performing arts, with a unique blend of stunning costuming, high-tech backdrops, and an orchestra like no other. Be prepared for a theatrical experience that will take your breath away!
_____________________________________________________________________________________
Friday, April 26th @ 7:30pm—NJPAC -Newark, NJ
$130 PER PERSON—Limited Grand Tier seating available
(Includes Admission to Show & Transportation)
Bus departs from Crescent Field Parking Lot B (located on S. Morris St.) at 5:30pm.
Arriving at NJPAC in time to enjoy some food and/or beverages before the show.
Food and beverages not included in price.
Payments by cash or check made payable to "Dover Recreation" by 4/18/19.
Please call the Recreation Dept. at 973-366-2200 x1169 for further information.
Click HERE for registration form.