Town of Dover Winter Events
Release Date: November 21, 2017
Mayor James P. Dodd and Board of Aldermen invite you to our winter events!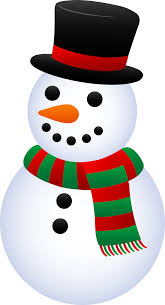 TOWN OF DOVER
2017 WINTER EVENTS

WINTER WONDERLAND PARADE - 12/7/2017 @ 6:00PM
Starts of W. Blackwell Street & Towpath Square to Bergen Street ending at JFK Park. Discover the beauty of downtown Dover's new holiday decorations and displays.
TREE LIGHTING - 12/7/2017 @ 7:00PM
Join Mayor James P. Dodd and Board of Aldermen for the annual Tree Lighting at JFK Park. Also, enjoy the life size Christmas ornaments and Winter Wonderland treats!
POLAR EXPRESS MOVIE NIGHT - 12/15/17 @ 6:00PM
Children ages 5 to 10 years old can experience the Polar Express movie dressed in their pajamas and enjoying hot chocolate and holiday treats. There is no cost for this event, however, you MUST register by call 973-366-2200 x1169 or emailing lnewkirk@dover.nj.us by December 11th.
VISIT WITH SANTA @ JFK COMMONS PARK
Come visit Santa on Friday, December 8, 15 & 22 from 7:00pm to 9:00pm and on Saturday, December 9, 16 & 23 from 6:00pm to 8:00pm. JFK Park is located on the corner of Route 46 East and N. Bergen Street.
Click HERE to print flyer