Please note that the Recycling Center NO LONGER ACCEPTS resident drop-off of any type of trimmings, brush, Christmas trees, or grass/leaves due to the NJDEP regulations.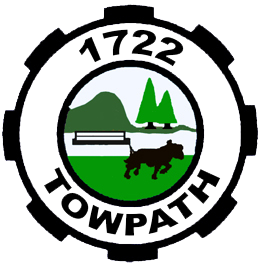 Department of Public Works
211 North Sussex Street
Dover, NJ 07801
Mailing Address: 37 N. Sussex Street, Dover, NJ 07801

(973) 366-2200 Ext. 3129
Office Hours: Monday - Friday 7:00am to 3:30pm
---
Jeff Guevara - Superintendent of Public Works x3132 / jguevara@dover.nj.us
Stacey Weksler - Clerk Typist x3129 / sweksler@dover.nj.us
---
The Department of Public Works (DPW) duties are to provide quality service with courtesy, commitment, and pride. The DPW is environmentally responsible in the area of construction and the operation and maintenance of public works infrastructure crucial to the health and safety of the community to make the Town of Dover a beautiful and vibrant town in which to live and work.
DPW is composed of four (4) divisions that provide a wide range of services. For a more detailed description of the different divisions within this department click on the following links.
​​♦ Streets
♦ Sewers
♦ Buildings & Grounds, Parks
♦ Recycling
Fleet Services
There are two mechanics under the direction of one supervisor to provide regular maintenance and repair services to all town vehicles. They operate out of the DPW garage and in the field.
To meet the Town's transportation needs, the Mechanic shop is a full service maintenance and repair operation, including:
Preventive maintenance

Automotive/light truck mechanics

Police and Fire units

Town Vehicles

Dial-A-Ride Bus

Street Sweepers

Medium and heavy duty truck mechanics

Welding
Click HERE for the 2020 Recycling & Solid Waste Newsletter